Special Designed Water Pack
Product Description
Payment & Shipping Terms
Supply Capacity
Payment Terms:
L/C, T/T
Delivery Date:
20-25 days
Min. Order:
1000 Piece/Pieces
Means of Transport:
Ocean
Ice Pack
Application of cold pack
Applying cold to a sprain or swelling immediately after the incident causes the blood vessels to constrict. Thus the application of cold pack can decrease the bruises associated with injuries.
Moreover, professional sportsperson often apply ice to their muscles immediately after sporting events to reduce inflammation and minimize pain. Cold pack or ice pack is used for acute injuries such as a knee sprain, post-operative treatments, or any type of swelling. In addition, it can also numb the area of pain, creating an soothing effect.
Features
1. This product is made of biological material by high-tech process. It is clean and nontoxic.
2. This product has a high cold capacity, so excels in keeping constant temperature.
3. Longer lasting temperature than normal water bags
4. This product can be used repeatedly.

Other Application of Ice Pack:
1. Long-distance cold storage and transportation of biochemical reagent, veterinary drug, plasma, vaccine, aquaculture product, and keeping-fresh food.
2. Lower temperature for fever.
3. Save electricity and keep cold, release cold and keep refrigerator at the refrigerating temperature when power off.
Usage:
Put this product into freezer to be refrigerated in advance at least 2 hours, and then use as refrigerating media when needed.
Precaution:
Put the ice bag in a flat place or shape the according to demand before refrigerated.
Bear with Heart Gel Ice pack

Characteristics:
1. This product is made up of high polymeric compound and diversified biological elements.

It has already passed FDA,CE,MSDS,and proved that there is no side effect to human body.

it can remain soft for a long time in the minus 20 centi-degrees environment.

So it is locally named Ice-free Bag.

2. It can be bent arbitrarily according to the applied place when it is used,

press close to the joints and muscles to make the treatment more effective.

3. It can adapt unlimited times of alternately cold or hot use after pre-cooling or pre-heating treatments.

Applications:
Cold compress: headache, fever, toothache, sunstroke, scald, muscle scuffing, sprain, trauma haemostasis, beauty etc.

Hot compress: arthritis, rheumatism, menorrhalgia, stomach trouble,
cervical vertebra trouble, sciatica, and strain of lumbar muscles etc.

Usage:
Cold compress: Use after put in the freezer for more than 15 minutes.

Hot compress: Soak the bag in a container full of water and put into a microwave oven to heat(high temperature)for 3 minutes.

Or put the bag directly into the boiling water for 5 minutes to fully heat it.

Caution
1, This product is inedible.
2, Please don't use the product should there be any defective area.
3, Please don't heat directly in microwave oven.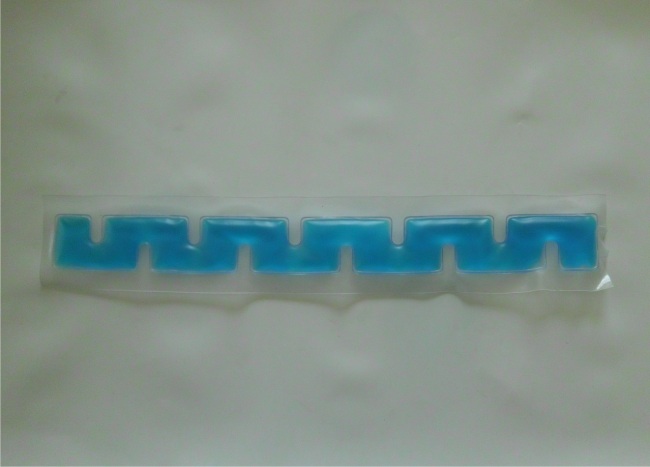 Pocket electric hand warmer hot pack

Others:
1. Various colors, sizes, thickness, designs are available;
2. Style: fashion & cute
3. OEM & ODM orders are welcome
4. High quality competitive price;
5. Good command of products development;
6. Professional and experienced team providing top service;
7. Prompt action and delivery
Category: Hot & Cold Compresses and Ice Packs