Product Description
Payment & Shipping Terms
Supply Capacity
Payment Terms:
L/C, T/T, Cash
Delivery Date:
20-25 days
Min. Order:
5000 Piece/Pieces
Means of Transport:
Ocean, Air, Land
Six Packs Gel Ice Pack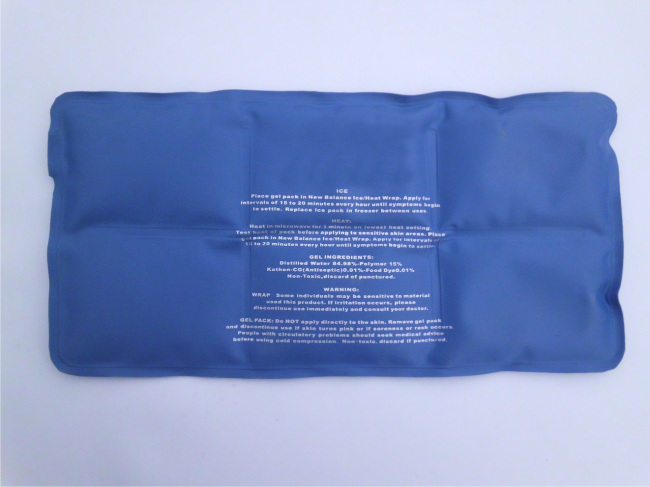 1. This product is made up of high polymeric compound and diversified biological elements. It has already passed the inspection of No.3388 from Shanghai Sanitation and Antiepidemic Station and proved that there is NO side effect to human body. The special formula of the gel makes the bag to remain soft for a long time in the minus 18 centi-degrees environment. So it is locally named "Ice-free Bag".
2. It can be bent arbitrarily according to the applied place when it is used, press close to the joints and muscles to make the treatment more effective.
3. It can adapt unlimited times of alternately cold or hot use after pre-cooling or pre-heating treatments.

APPLICATIONS:
Hot Therapy: alleviate rheumatic pain, neural pain, sciatica, vertebral pain, improve mucous membrane scar after surgery.
Cold therapy: Be great for your body when it is experiencing throbbing, achy, sore, and excruciating pain, burning,fevered and flush.

HOW TO USE?
Cold:
Put this product into freezer to be refrigerated in advance for a minimum of 2 hours, and then use as refrigerating media when needed.
Hot:
Hot Water Method:
Immerse the product into boiled water for 3-5 minutes, dry with cloth and place in cover & use.

Mircrowave Method:
Heat for 1 minute with low power. Reheat for 30 seconds interval if needed. Place in cover & use.
Category: Hot & Cold Compresses and Ice Packs