Cartoon Instant Heat Pack
Product Description
Payment & Shipping Terms
Supply Capacity
Payment Terms:
L/C, T/T
Delivery Date:
20-25 days
Min. Order:
5000 Piece/Pieces
Means of Transport:
Ocean
Instant Heat Pack

1)Inside non-toxic liquid.
2)Express delivery:We can delivery liquid item.
3)different packing.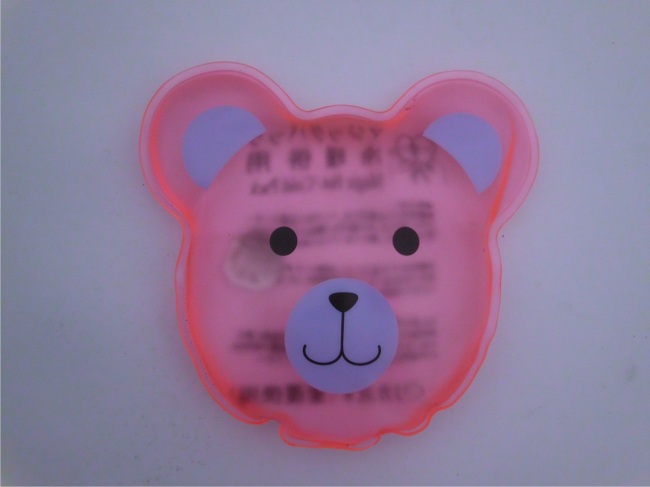 1) It can provide hot more than 20 hours.
2) Ave. Temperature: 52 centigrade
3) Material: Iron powder, water, cellulose, salt etc...
4) Product provides heat on it's own when it is exposed to the air.
5) Convenient, portable and safety.
6) A good companion for outdoor work, activities and sports, such as camping, hunting, fishing, skiing and skating; For use whenever and wherever hot therapy is needed, such as Myalgia, lumbago, internal injury caused by overstrain, sciatica, sprain, contusion and pain caused by cold Stomachache, dysmenorrhea, warming uterus of lying-in women.

Way of use:
1) Open the plastic out pack and expose the pad to air.
2) Remove protective backing place pad, and stick it directly onto inside of Clothing (don't not apply direct to skin). The pad will take about half a hour to take effect.
3) After use, put it into refuse bin.

Features:
1) Heating Duration: 1-2 hours; No battery and hot water needed.
2) Temperature: Above 57 centigrade
3) Size: according to customers' request, In any custom shape.
4) Material: 0.4mm transparent matte PVC
5) Type: is reusable for many times.
6) Instant Self Reusable Magic hot pad (hand warmer) Heat in Anywhere! Anytime!
6) It is recycled and environmentally friendly products.
7) safe and non-toxic
8) It is very convenient to be carried outdoors for travel, camping, sailing in your pocket;
It is good warming product in winter and lovely items for winter promotion.
Category: Instant Hot Gel Pack